Yippee for Spring with all her new-bud, blooming majesty and fragrant filled warmer temperatures. Spring, the perfect inspiration for women in the great Southern Hemisphere, to embrace our inherent femininity, with pizazz, colour and flair.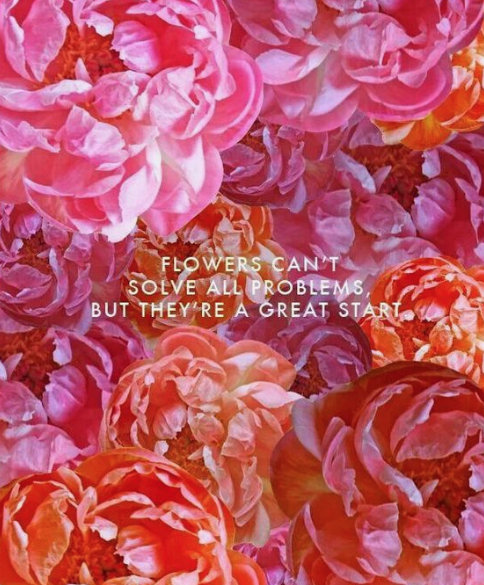 Here are four inspired and stylish ways, to unleash your curvalicious femininity, colour and flair.
1. Accessorize with Texture and Sass
No outfit is complete without a personal swash of style and personality and the easiest and most simple way, to inject your unique style upon every outfit, is how you choose to accessorise or not.
At times I love more, more, more accessories - more bangles, gold hoops and fringing - more hip swaying femininity, more opportunity to embrace my inner 70s Stevie, to rock a boho aesthetic that is timeless, sexy and bursting with sass.
A great example of Texture with Sass is the delicate femininity of this season's Fringe Bouquet Jacket 34013.
This is an easy, transformational, perfect travel/vacation piece. With a touch of fringe swinging flair, transform your tropical day outings, bring glamour to your pool side lounging and slide from day into a balmy tropical night, with a swash of lipstick and a cocktail on the side.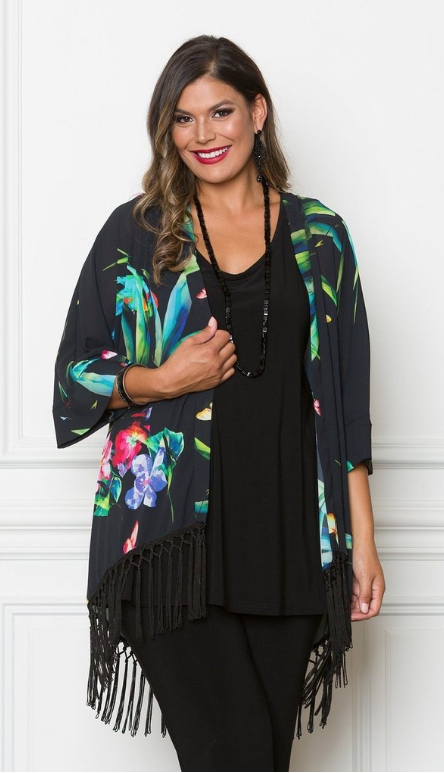 Look for texture and Sass when shopping for pieces to update and transform your existing wardrobe.
2. Pick a hero piece to take centre stage in your outfit.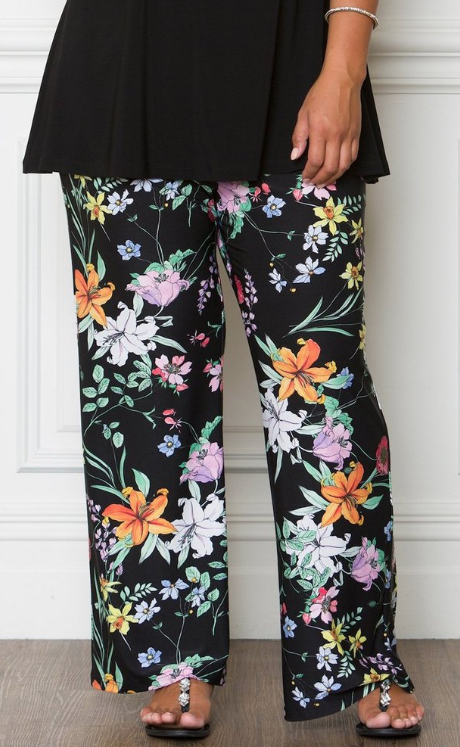 The Spring Garden Pant is ultra feminine and as fun as it equally is, to adorn, adorn, adorn, sometimes a hero piece packs more power when left to stand alone, surrounded by perfect grooming and a simple classic great basic, like a black camisole. Choose a quality camisole, a crisp and sparkling pedicure and let your hero piece shine without extra adornment.
3. Buy Quality and when in menopause, silk is a woman's best friend.
It's a timeless piece of fashion/style advice to choose quality first - the simple fact - tried and tested - is quality lasts.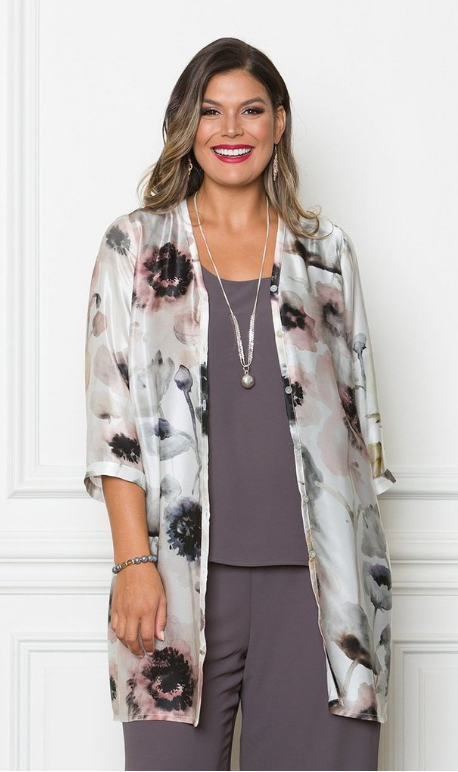 The Whimiscal Shirt is pure silk and imbued with romance and femininity.
The beige and neutral tones of this shirt the perfect piece for a Spring Wedding or Spring Carnival ready with its gorgeous bloom print.
As I sit in the throes of my menopause, pure fabrics like silk, cotton and linen are in constant rotation. I've learnt to embrace and appreciate the hot flushes and my tendency to move furniture and spring clean every corner, over and over again - I've learnt pure fabrics like silk, cotton and linen, are a menopausal woman's best friend. Pure fabrics stave off that menopausal film of body sweat that arises out of nowhere and seems to cling to fabrics not designed to breathe as easily as pure fabrics.
Whether you are menopausal or not - every woman agrees - nothing beats the timeless glamour and luxury of pure silk.
4. Long Line Shirt Dressing for every occasion.
The long line shirt dress is a key foundation piece, found in every stylish woman's wardrobe.
A chameleon piece, whether you are dressing it up or down, the long line shirt dress will adapt and look polished and complete in every situation.
Plus, the loose, long line, elegant fit, streamlines those days, when you need it most.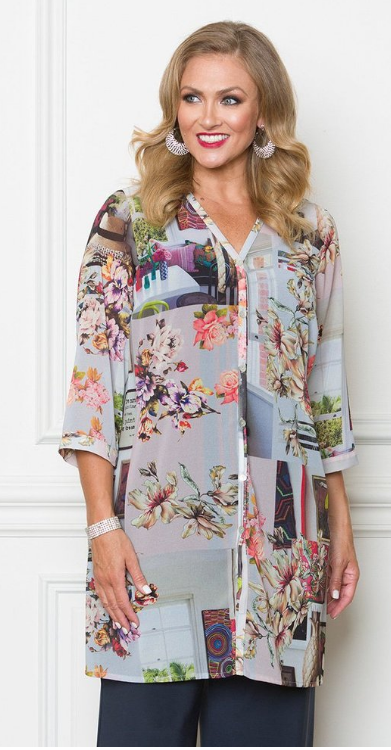 The Scenic Shirt - I absolutely love this piece! Cool cotton with Impressionistic landscapes - a classic, timeless stunner.
There are so many ways I will wear this long line shirt - as seen here with a wide leg loose fit pant, this seasons most popular pant shape or with a straight leg pant even with a close fit legging and patent brogues - the possibilities are endless.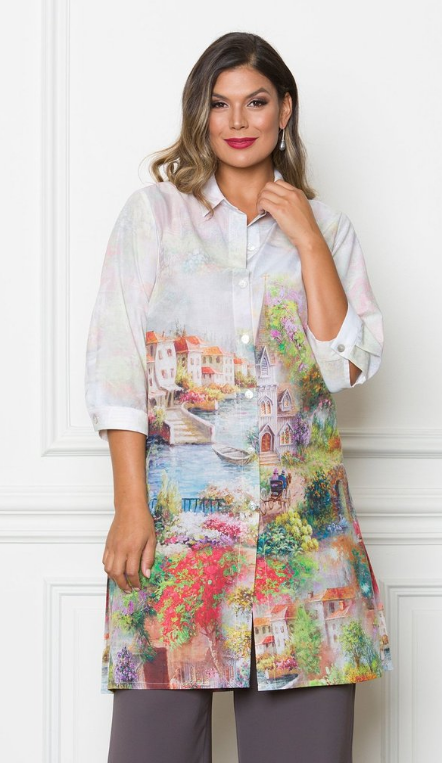 Topics: CurvyBodyShape, Swish Fashion Trends, #springfashion, #newseason