Written by Simmon Wagner.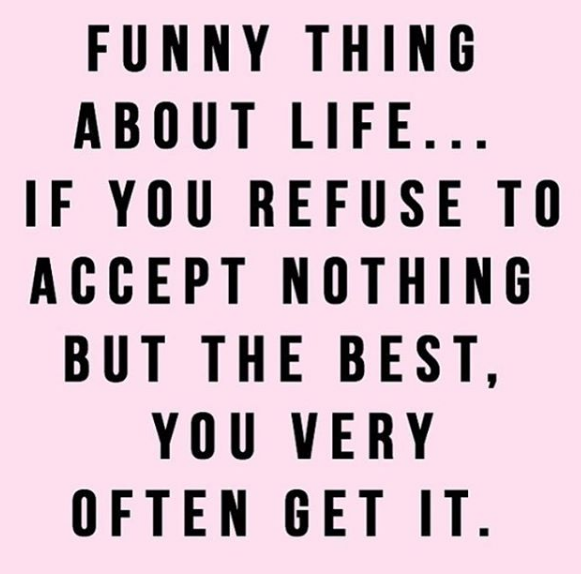 We all want to leave our homes in the morning, looking our absolute best. When we know we've got our style game ahead of us and on point, we feel ready, ready for all of the great opportunities and challenges life greets us with, daily.
How you feel about yourself matters, after all, each morning when we reach into our closets, we all ask ourselves the same two questions, "What is my mood? And how do I want to be perceived?" Simple!
The feeling of being well-dressed, powerfully inspires how you feel about yourself.
When you feel confident knowing that you have presented your best self, you are better equipped to manage life's surprises.
So let's step out our doors armed with the knowledge that we look our best stress free selves by following 5 simple tips to looking fabulous, prepared for our awesome days, with time to spare!
1) Be a Style Repeater
Iconic Designer, Diane Von Furstenberg's explained that rewearing items you love, is the sign of someone who has great personal style, as it reveals a strong and stylish personality clear in your own tastes, knowing exactly what works for you.
Diane also advocated for buying the pieces you love - you know, that great pair of pants, cut just so - for buying the pieces you love in multiple colours. As I've got older and more certain in my own style, I am a huge advocate for this simple piece of advice.
One simple way to create more time in your morning is by repeating outfits, repeating outfits for school runs, for work, airports and social events.
Celebrities like Kate Middleton and Meghan Markle, are joining the repeat movement- I think, as we are becoming globally conscious of the effects of our consumerism; be it socially, environmentally or economically, we are realising we can save time and energy, by repeating the outfits we love.
Try multiple outfits , from a few select items.
Team a summer, cool-blue-and-white, loose-fit-linen-top - the 30036 Tri Linen top or the Zig Zag Embroidery Top, with this season's Swish crinkle linen pants(in black, indigo, navy or white) add a pinch of satorial swish, with tan, navy, white, metallic, black or even red shoes, handbags and/or accessories to completely transform your look.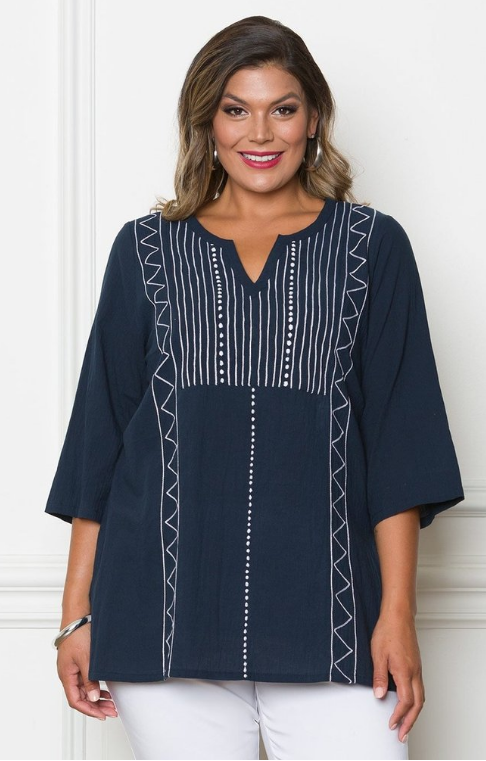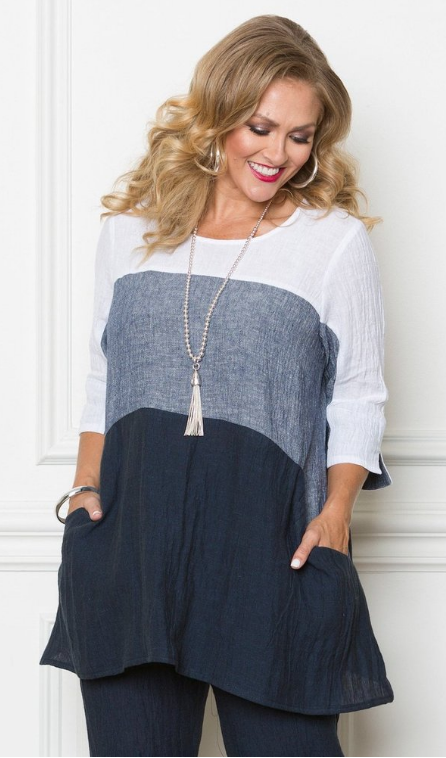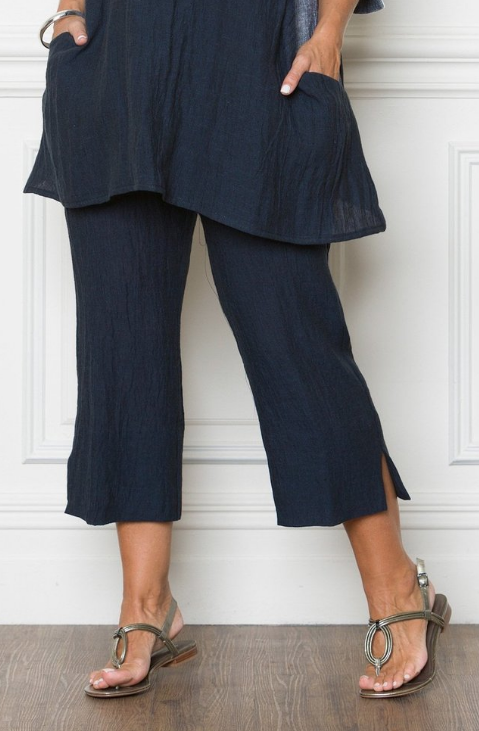 2) Adopt a work uniform.
Team your favourite fitting skirt, the one you feel fabulous in, with an array of bright and bold tops.
There is unexpected freedom in whittling your wardrobe - for different events - down to a few favourites for. You might even find the restriction frees you.
3) Choose your outfit the night before.
Choose your outfit - 31035 The Whimsical Shirt - the night before. This simple change will save you time in the morning. Team this shirt with a colour block pairing of trousers and cami as pictured or even a block coloured black pencil and black scoop necked cami; worn under this Whimsical Shirt for maximum ease and aesthetically streamlined. Love it!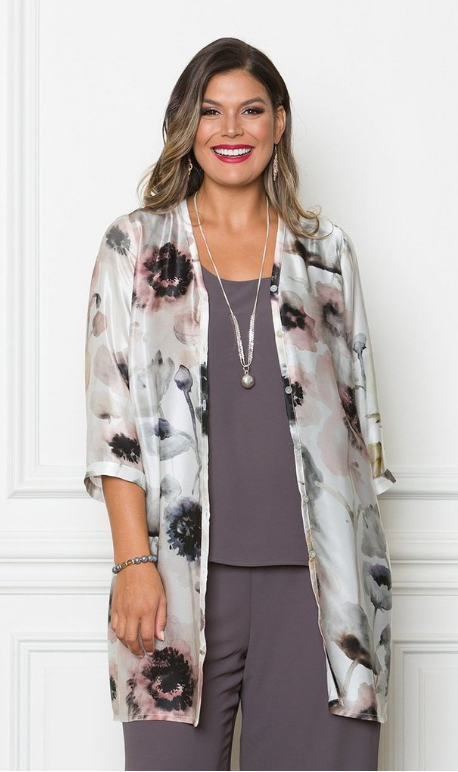 4) Choose a style icon
I have a look book of top looks and inspirational outfits on Pinterest, Pinterest is my go to tool for assessing how to find new ways, to wear any new wardrobe addition.
Having a fail safe go to inspiration guide helps when it comes to blending looks together and the bonus is, this practice saves time.
5)Edit your closet to it's best possible self.
When you know and feel good about everything in your closet, you know that all the pieces reflect who you are, and are fresh, pressed, loved pieces ready to be worn in whichever combination you put them in.
We'd love to hear, what styling tips, tried and tested, do you adhere to, to make sure you leave home facing the world, ready and fabulous?
Written by Simmon Wagner, a Freelance Writer, Fashion Journalist, Professional Movie Critic, Nationwide Australian Style Writer, Yogini and Founder of theloveauthentic, https://theloveauthentic.wordpress.com/. Curious and trained as a Journalist, Private Investigator and Fashion Designer, writing her first psychological thriller novel.
Find me on Twitter, Instagram, Facebook, Movie Critic, Style Blogger
and at https://theloveauthentic.wordpress.com
Find me on Twitter, Instagram, Facebook, Movie Critic, Style Blogger
and at https://theloveauthentic.wordpress.com
Topics: Summer Fashion/ New Arrivals