Spring Racing Carnival is in full swing, with gorgeous ladies and gents, dressed and primed in all their race day bests.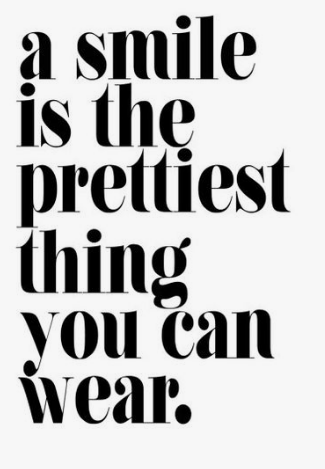 Melbourne, my home town is awash with (showers for Melbourne Cup Day - go figure! The fashionistas braved the weather and dripping spray tans to get trackside , after all Melbourne is a city of 4 seasons in one day) colour - and the heavens opening won't stop trackside punters dashing for the starting gates, trackside ready, looking their absolute bedazzled bests.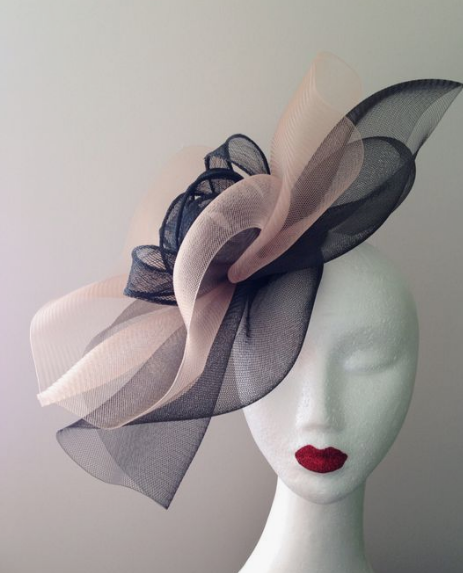 So rub your winning tickets/sweepstake tickets - mine are rubbed three times for good luck - afix your fine straw hats and fascinators, bedazzle your wrists, waists, ankles and ears and know you are dressed ready, ready for the race, the race that stops a nation.
My top 5 glamour tips to getting Spring Racing Carnival ready.
1. EMBRACE COLOUR . Fashion as in life, is an explosion of brilliant colour, unexpected textures and favours the bold.
Bold and beautiful blue tones as shown here with the Painted Iris Jacket, the perfect explosion of colour in a light weight elegant layer. Imagine teaming this with a spiky floral fascinator, highlighting any of the jewel tones with a bold fuschia lipstick and heels to match your fascinator. This gorgeous jacket can be worn over any of your favourite block colour dress or matching top and pant combos.
This is an investment piece, the piece you will keep forever, the piece that can transform and reinvent the basics, in your existing wardrobe.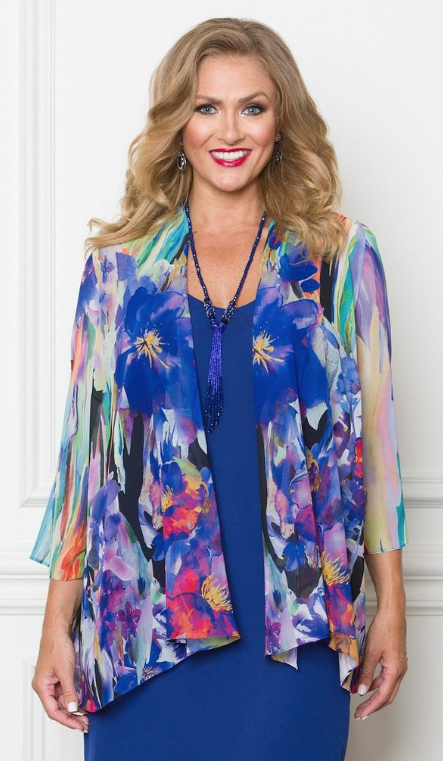 Colour in a delicate pastel hue makes a quiet and understated statement, reminiscent of the impressionists garden - think soft and gentle pastels of this season's Monet Short Jacket.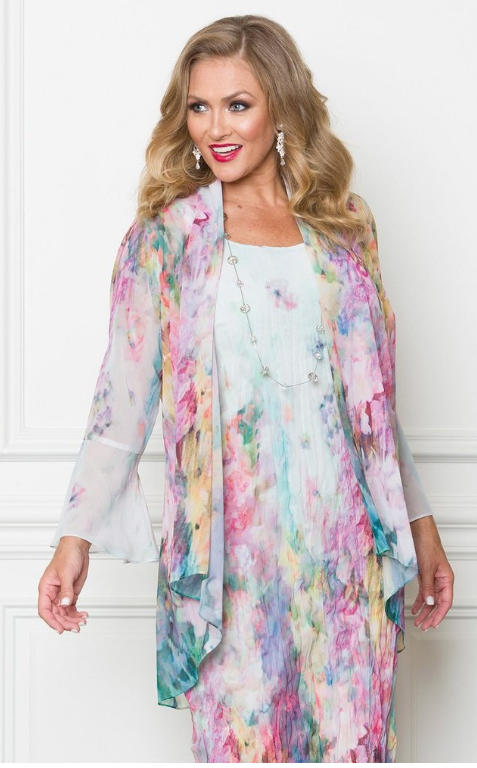 Black and dramatic colour always makes a grand entrance. Black in a sea of colour will always turn heads and the Triangle Embroidery Jacket is dramatic finery at its best.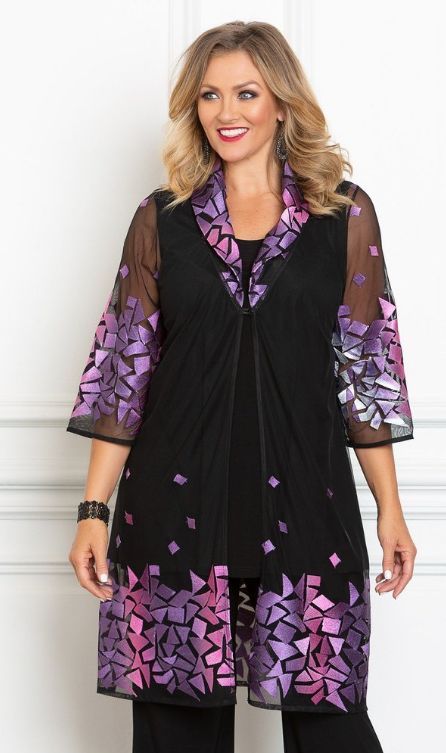 2. Step One - Begin with your outfit first, then choose your crowning glory.
Fascinators, hats, bejewelled alice bands - a milliner's Aladdin's treasure trove, is yours to design, create, DIY or buy. I love the creativity of DIY home sewn, home glued creations - honestly, I believe our choices are not limited by money alone, there are a tonne of great DIY headwear sites to scroll through and take inspiration from.
Click on this link for a super easy DIY fascinator.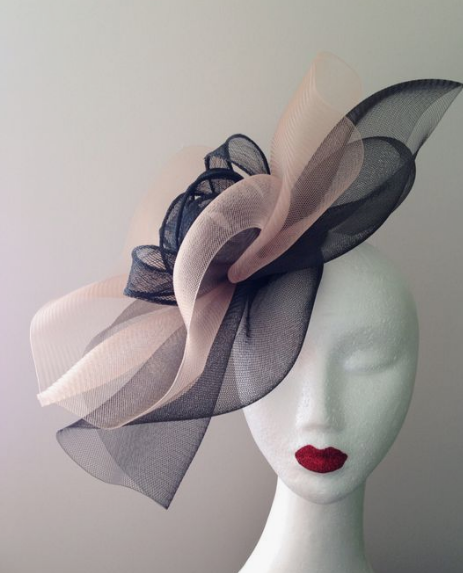 3. Shoes and Accessories.
Comfort, comfort, comfort is a must, when you are planning to be trackside, for the Spring Carnival race days. An outfit can be completely ruined by hobbling grimaces, peering out between forced smiles.
There are a plethora of shoe gel pads, like party feet, gel inserts for race track shoe wear and don't forget to store a few bandaids into your clutch or bag.
If you are buying shoes specifically for your Spring Carnival outfit, break them in days before the race day event.
Never attempt to wear shoes straight from the store to your Spring Carnival event - new shoes and your feet need to be familiar with one another, before their big reveal!
Consider a block heel or a thicker heel for more comfort and style, plus they wont sink into the track and have you stuck.
Kate Upton, curvy model and actress race track ready, pictured here in 2013. Image courtesy of Pinterest.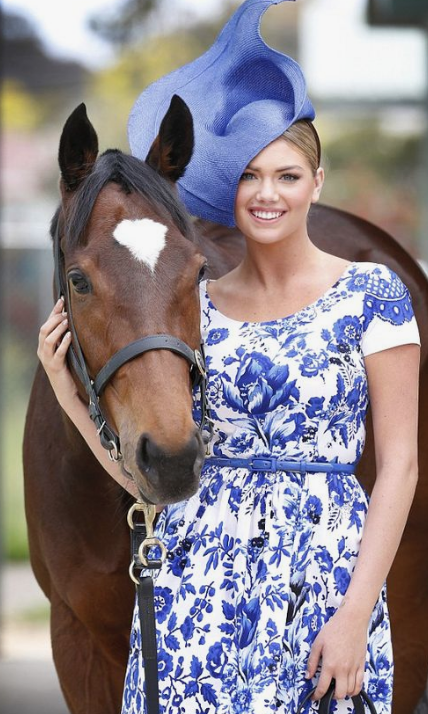 4. Make up repair kit - tiny and at arms reach.
Alongside a few bandaids, have a rescue kit tucked away in your clutch or hand bag. All well groomed ladies have a few on hand touch up kits at the ready. There is even a make up setting spray available, a setting spray to keep your make up lasting all day long, though I have not tried this one yet.
5. The number one winning style ingredient of any outfit is a bright and engaging smile.
Whether you pick the winning horse or not, a smile is always your most enduring asset and far surpasses any wins or losses this Spring racing carnival season..
Smile and the world smiles with you.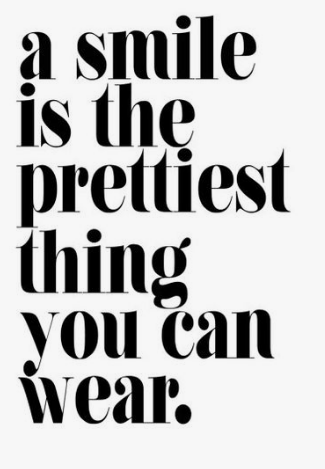 I wish everyone happy racing, great health and a carnival full of smiles and good fortune. Happy racing!
Written by Simmon Wagner, a Freelance Writer, Fashion Journalist, Professional Movie Critic, Nationwide Australian Style Writer, Yogini and Founder of theloveauthentic, https://theloveauthentic.wordpress.com/. Curious and trained as a Journalist, Private Investigator and Fashion Designer, writing her first novel, a psychological thriller.
Find me on Twitter, Instagram, Facebook, Movie Critic, Style Blogger
and at https://theloveauthentic.wordpress.com
Find me on Twitter, Instagram, Facebook, Movie Critic, Style Blogger
and at https://theloveauthentic.wordpress.com
Topics: Summer Fashion/ New Arrivals, Spring Racing Carnival