---
Linen is the perfect way to cool down from the heat in summer. Swish Fashion's linen plus size tops and plus size dresses are made from 100% linen making them breathable and wonderful against the skin.
Option 1: Linen Dress
Swish's Plus Size Linen Dress is of shirtmaker style featuring a classic button through. Accessorise with thick beaded jewellery or a silk colourful scarf. Even wear a striking fashionable hat (don't under estimate a hat). Cool, comfortable fabric, wonderful for the hot humid summer. Features buttons down the centre, collar and cuffed sleeves. See Linen Dress.
Option 2: Tri Colour Top
This Tri-Colour Plus Size Top is the perfect top for summer. Stylish, easy to wear and cool simply pop this top over your head. Style with white or cement pants, to create an eye catching outfit. Features on large pocket at the front, rounded neck line and short cap sleeves. See Tri Colour Top.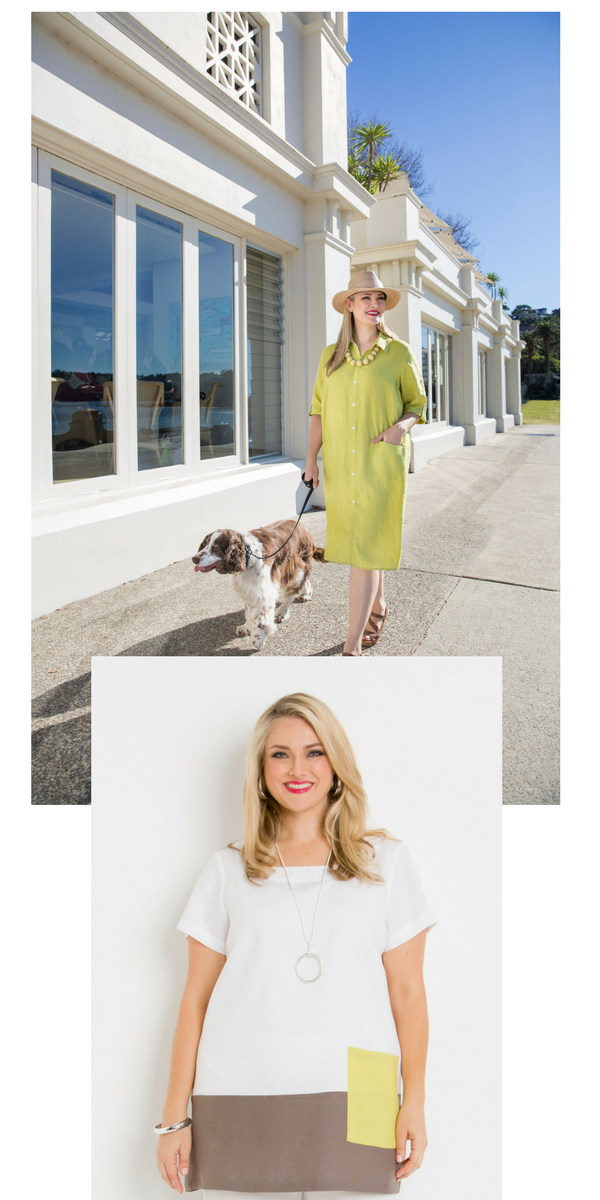 Option 3: Laser Stripe Jacket or Top. You decide?

Swish Fashion's crushed Laser Stripe jacket can be worn as a jacket or top. Trying and wear it the way you feel comfortable with your body type. Style with simple white linen pants. I would avoid going overboard with accessories as it is already quite busy. Features three-quarter sleeves, white buttons down the centre, two pockets at the front and a drop sided hem. See Laser Stripe.
Option 4: Two Tone Linen Jacket
This simple contrast plus size jacket is so comfortable because of its loose one button kimono design. Style with simple linen pants and brown beaded costume jewellery. Perfect for that special lunch or a smart casual wedding. See Two Tone Linen Jacket.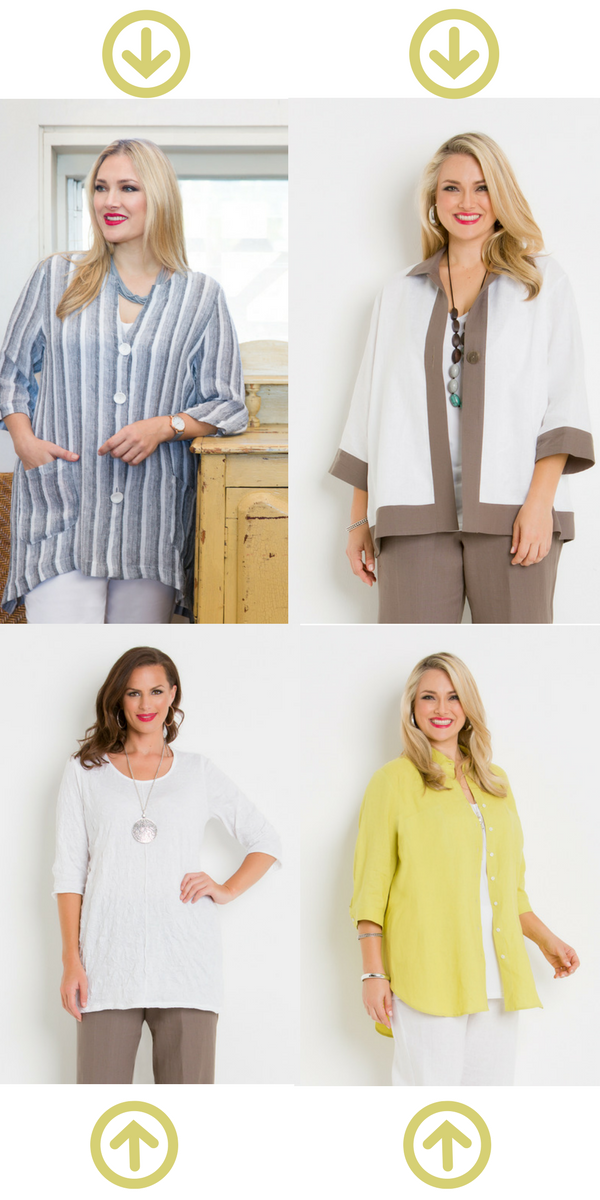 Option 5: Laurel Top (Not Linen, but pretty groovy with linen)

The Laurel Top is made from Polyester/Cotton base, however goes fantastically with all of Swish's range of Linen product. Features comfortable loose three-quarter sleeves with crushed fabric. Part of Swish Fashion's casual range of plus size clothing and can be styled with a pair of three-quarter pants or layer under a vest. A wonderful piece to add to your travel wardrobe – cool, easy wash and light weight for packing. See Laurel Top.
Option 6: Linen Classic Shirt (this is one of those tops you can wear open or closed)

This Linen shirt screams cool weather. It has two pointers going for it. One three-quarter sleeves to hide arms and 100% linen, so breathable. Wear open with a contrast camisole for a casual look. Available in many colours or just as the classy white linen shirt! Linen is loved by people who live in hot, humid climates. Wear open or closed. See Linen Classic Shirt.
Send your linen shots through to kathryn@swishfashion.com.au
Topics: Plus Size Clothing, swish summer 2016, linen