Both MOMMA and Swish Fashion are known for their Australian made products and superior quality. MOMMA stands for Ministry of Mineral Makeup Australia and their cosmetics are superior quality 100% vegan and cruelty free.
Swish was started in 2001 by owner Anita Carmody with a mission to make stylish, high quality, comfortable Australian made Plus Size Clothing available for elegant women. The designs are proudly 90% Australian made and unique boutique designs.
Why is it so important for products to be Australian made?
Globalisation has been progressing for a long time. I remember hearing about examples of prawns caught in Scotland - flown to Brazil to be peeled - flown back to Scotland to be crumbed and packed and then sold as Scottish. Surely the environmental destruction of flying the product backwards and forwards across the world should be included in the cost comparison, and what about the destruction of economies and communities in Scotland? Surely we should include those costs with the cheaper wages in Brazil and make different decisions. It is the concerns over the destruction of local jobs and local communities that have led to desperation and voting for the likes of BREXIT and Donald Trump. I think it's better to measure costs in a different way that lead to different decisions, and purchasers supporting Australian made products.
My career in local government began in Sheffield in the 1980s in economic development trying to create jobs because of the damage to the local steel and cutlery industries by globalisation. I then worked in Bradford, Wakefield, Humberside and North Lincolnshire again in economic development because of the impact of globalisation on other traditional industries such as fishing, and textiles. In my opinion there is nothing wrong with economic diversification and developing knowledge industries, and I guess they have kept me in a job for a long time, although there is something wrong with destroying local jobs, communities and the environment because of our way of counting costs.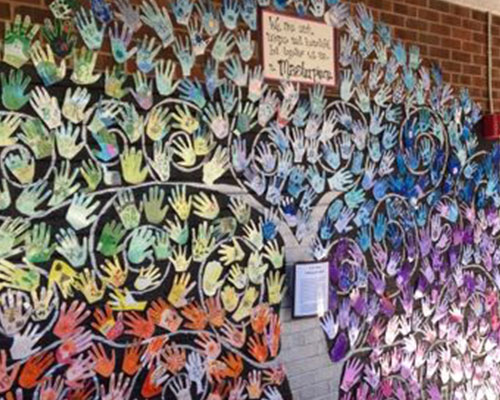 So companies like #swishfashion and #MOMMA are important to our economy and communities, as well as ensuring high quality products. These products are not expensive. For example, MOMMA has a Waterproof Precision Eye Liner Pen on sale for $18. It is of superior quality, semi-permanent, waterproof, sweat proof, and smudge proof.
Swish Fashion is celebrating Mother's Day 2017 with a partnership with MOMMA, by offering Swish customers a chance to win a $500 gift pack that consists of a $250 Swish gift voucher, and a $250 MOMMA mineral make up and skincare hamper.
Topics: mothers day, SwishFashion, #awomansjourney, #MOMMA