A great coat is a wardrobe staple and can instantly lift any outfit to the next level - with the proper styling techniques of course.
As the weather cools, our choice of coats - my favourite items in my wardrobe - have to factor in length, weight and fabric, before we even begin to look at gorgeousness or colour.
Read on for some knockout styles on offer this season, covering all our bases in sizes 10 to 20, by Australian fashion house, Swish, Plus Size, Fashion.
1. First up the 24021 Check Jacket. The shorter length recalls the classic elegance of times past – think Jacqui O and Marilyn – short and sweet without loosing any of its standout presence. This coat will carry you from the boardroom – worn with either a loose fit jersey pant, or the slim fit of the perfect pair of ponte point pants - and straight into an after work function or dinner.
Team with a pencil skirt and either a low heeled classic court shoe, or one of the seasons beautiful low heeled boots, on offer everywhere, and keep your professional image on point and gorgeous.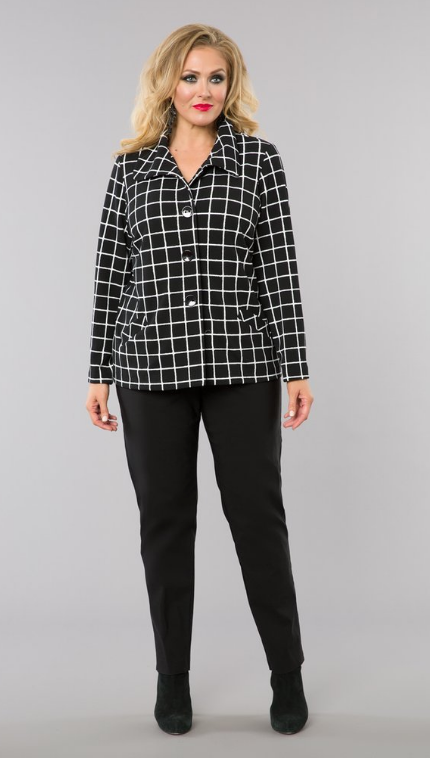 And why not accent your24021 Check Jacket.with bold colour.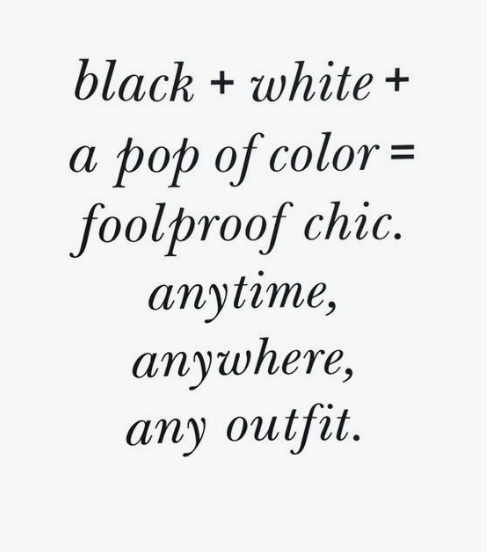 2. Embrace a pop of bold colour this season, with this gorgeous 21006 Cupro shirt - available in spice or khaki - the perfect way to brighten your autumn/winter wardrobe.
I love a red lipstick, and can imagine the knock out appeal of red lips worn with this gorgeous orange, then layered over a simple navy or black and white silhouette - Simply stunning.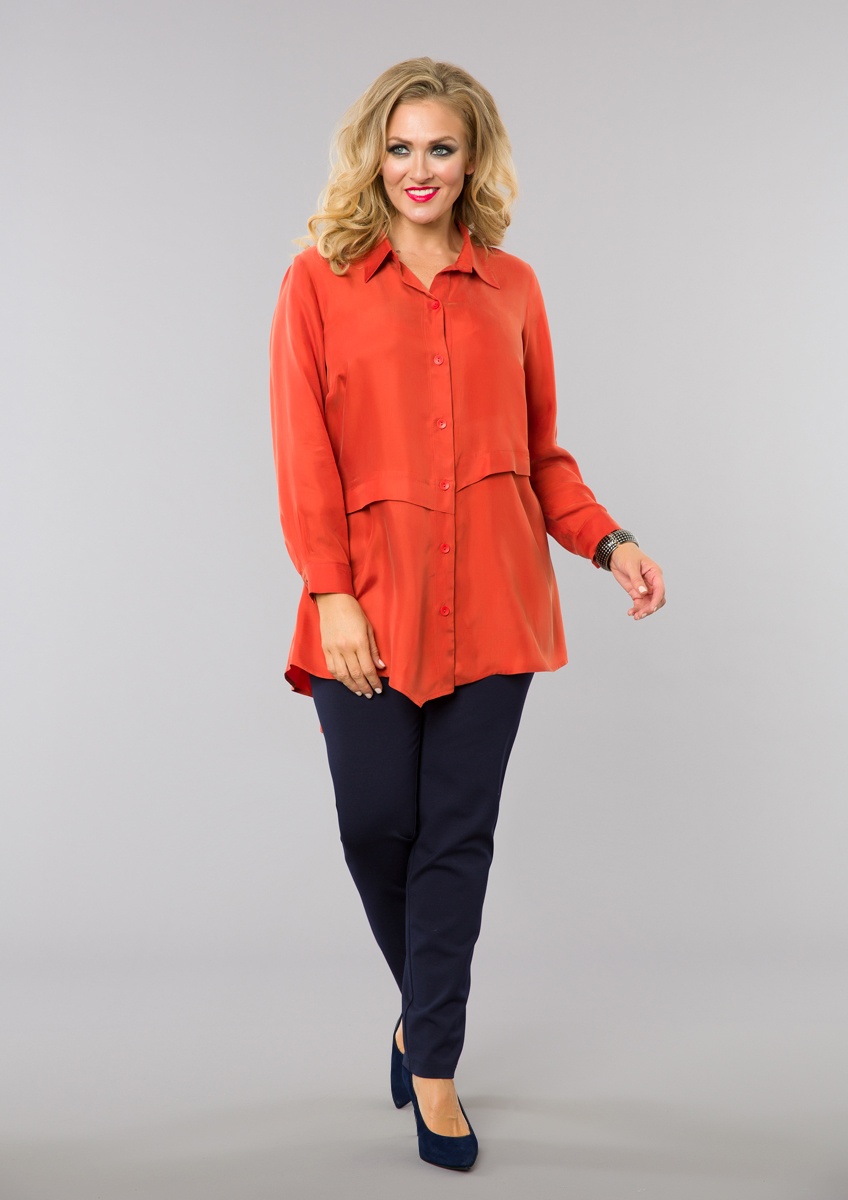 3. Why not step into the comfort, ease and flow of the 24022 Variegated Striped Jacket.
The gentle soft sumptuousness of this coat, makes this the perfect travel style companion. Warm and snugly without creasing.
If you are not as tall as our model pictured here, a fitted leg pant or slender pencil skirt will look amazing.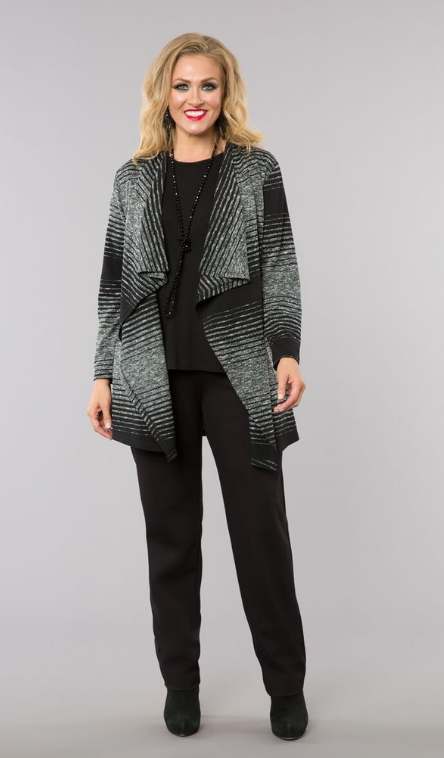 4. Let your inner light shine with the sheer power of a gorgeous statement coat.
Don't be afraid to stand out in a crowd with either of these next two beautiful coats.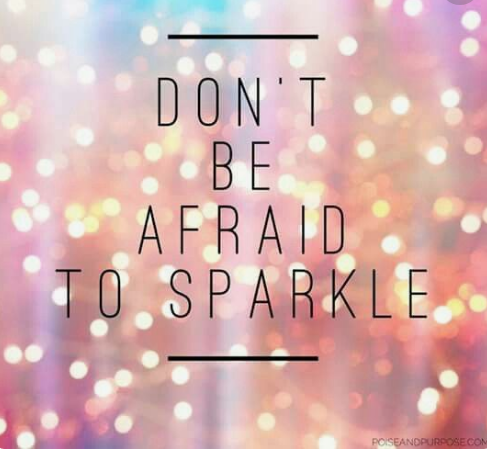 Old fashioned glamour returns in the flocked beauty of the 24000 Flocked Jacket Glamourous and undeniably feminine, with a faux-fur-lined-collar on top of a lightly padded flocked velvet exterior, warm and super light to wear. This coat is perfect for a dinner date and show event.
I am a hopeless romantic at heart and this coat has all the old world Dr Zhivago glamour of a much colder climate, but the design is reimagined and super light - perfect for me here in Melbourne.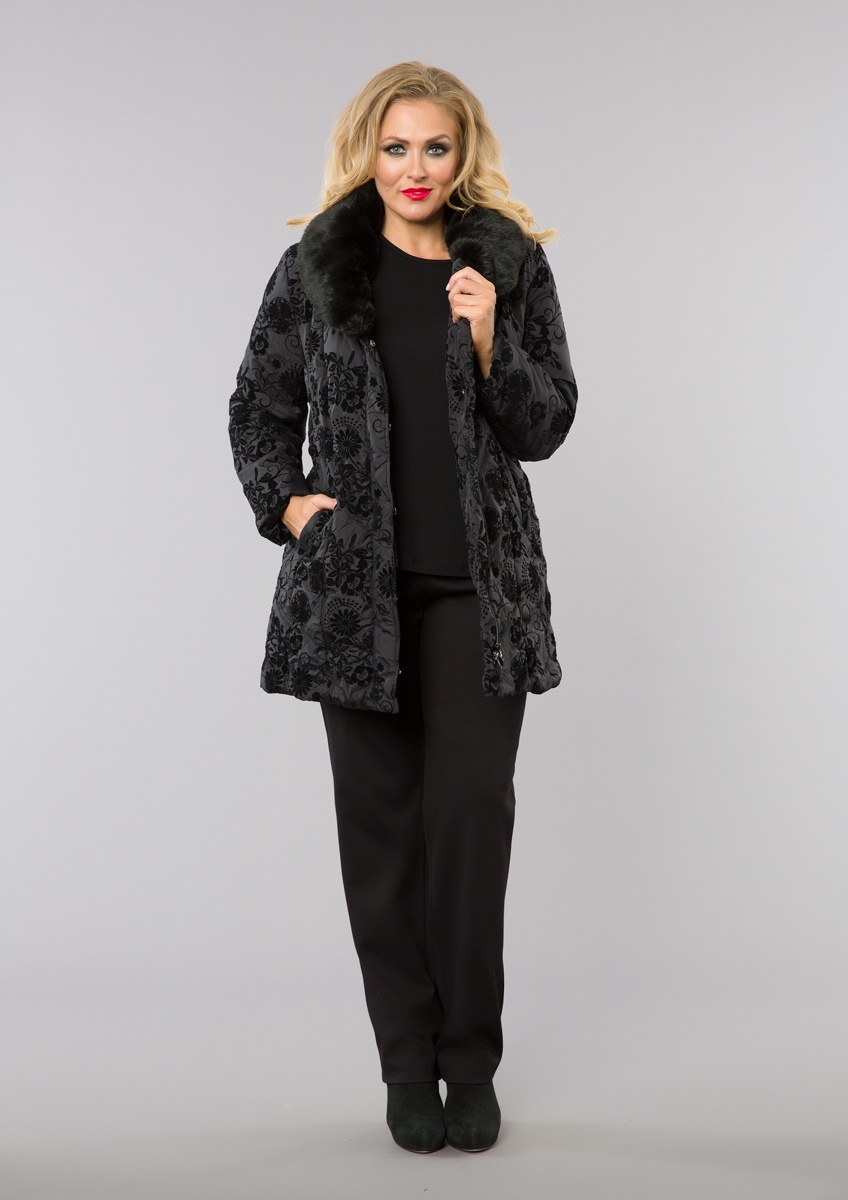 5. I know I have written before about the beauty of this the24017 GerberaJacket before, but it's hard to forget my favourite coat this season.
Vibrant rich hues of pinks and lilac - the graphic print alive with a tapestry of woven florals.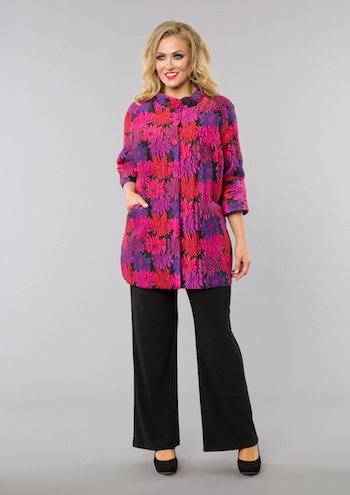 Your options are unlimited, your only excuses will be - where can I not wear the 24017 Gerbera Jacket - a wedding jacket, or special family birthday event, dinner and a date night, dinner and a show, a girlfriend's luncheon, school reunion. The options are endless. - and I know with great care, this piece is timeless and may even become your favourite too.
Would you like to see more style tips for this Autumn/Winter? You will find them, here, here and here.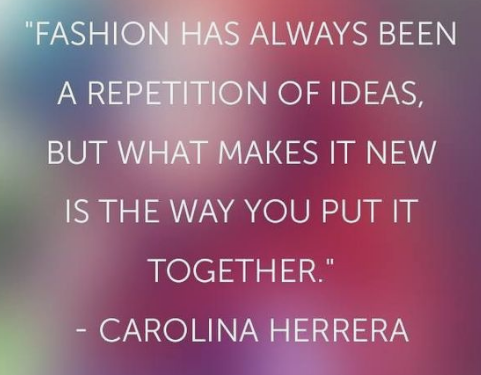 Written by Simmon Wagner, a Freelance Writer, working as a Professional Movie Critic, Nationwide Australian Style Writer, Yogini and Founder of theloveauthentic, https://theloveauthentic.wordpress.com/. Curious and trained as a Journalist, Private Investigator and Fashion Designer, now creating content to tell stories, feature friends, wellness, travel and inspiring people.
Find me on Twitter, Instagram, Facebook, Movie Critic, Style Blogger
Topics: winterwarmer, plus size coats and jackets, Autumn 2018 fashion, plus size wardrobe updates